Looking to spruce up the interior design of your home? If the answer is yes, then pocket sliding doors are worth your consideration.
Coming in all shapes and sizes, pocket sliding doors can enhance every room of your home due to their functional yet creative design.
Typically, pocket sliding doors are implemented with a sliding track on the ceiling – allowing the doors to seamlessly slide from side to side. They also come in a wide range of materials with wood, MDF and aluminium sliding doors all available. 
The team at SUNFLEX have put together this helpful article which will outline all of the benefits that pocket sliding doors can bring to your interior spaces.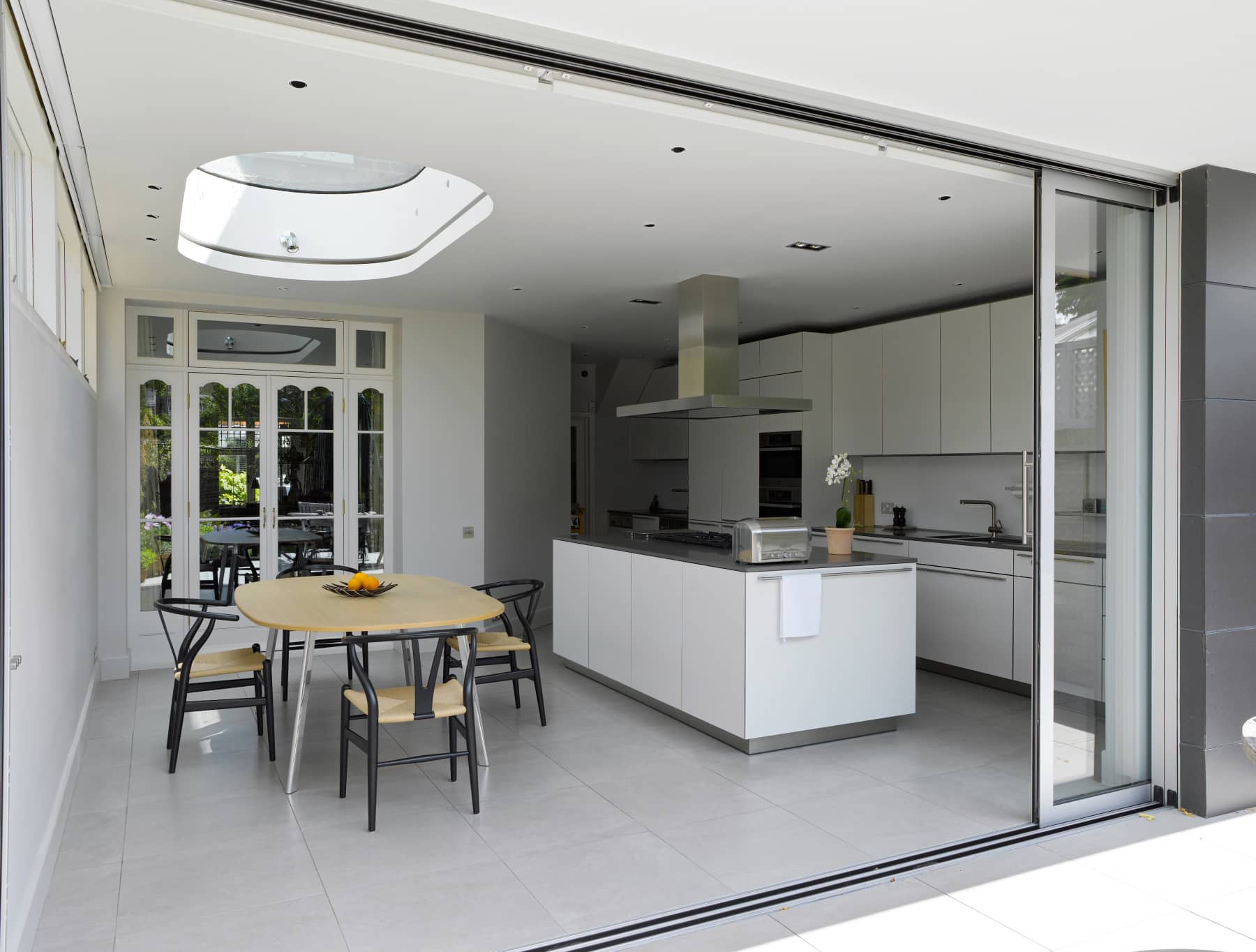 Make the Most of Your Space 
Helping you make the most of your home's space is perhaps the biggest benefit of pocket sliding doors. Traditional doors that swing outward can often take up a lot of room, so incorporating a sliding option is an innovative way of combating this and giving yourself more space to utilise. 
This is particularly true of smaller rooms such as bathrooms, en-suites, utility rooms and storage rooms as installing pocket sliding doors can help save room for appliances. 
As well as this, if your home has narrow corridors or passageways then saving as much space as possible is even more important. Pocket sliding doors can help here too, sliding into sections of the wall and allowing you to pass through without any obstructions.
Pocket Sliding Doors add Flexibility to your Home
Not only can pocket sliding doors help you save space, but they can also add an element of flexibility to your home. 
These types of doors can help bring numerous rooms together – instead of separating them into their individual areas. For example, installing pocket sliding doors between the kitchen and dining room, or lounge and conservatory can add a sense of togetherness to the home – especially if people are sitting in different rooms. 
If you're a fan of an open plan design, then these kinds of doors can help with that too as when fully opened they create large open spaces – ideal for social occasions.    
Sliding Doors look great 
Not only do sliding doors add great practicality, but they're aesthetically pleasing too.  A bolder design choice than doors that swing outwards, whatever material you opt for they add an element of modernisation to every property. 
Different materials also match different rooms, for example, aluminium sliding doors are a popular choice for a patio or conservatory that leads out into your garden. 
If you see fit you're also able to tailor the design of each door to the room it is in, or even incorporate the look of pocket sliding doors to the overall theme of your house. 
Pocket Doors can add Additional Privacy
If you have guests over and want to section off your home, or maybe you don't want people to see a room you haven't had a chance to tidy yet, then pocket sliding doors are a great way to maintain privacy while still having visitors round. 
Additionally, the lockdowns brought in due to the COVID-19 pandemic has meant that many families have been unable to leave their homes – so adding additional private spaces is a great idea for those who are looking for a bit of personal space.
Sliding doors can also help if you need peace and quiet to work or study, with many of the materials used apt at keeping noise to a minimum. 
If you're interested in installing pocket sliding doors in your home, SUNFLEX can help. Our expert team has a whole host of sliding doors in a variety of sizes, materials and styles with something to suit all tastes and budgets. Contact us today, or simply find your nearest distributor.
Back to Help & Advice