Aluminium Bifold Doors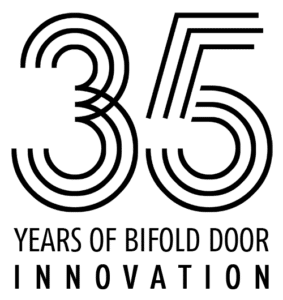 For more than 35 years SUNFLEX has led the way in the global design and manufacturing of industry-leading aluminium bifold doors.
With the enhanced requirements of Building Regulations, the SUNFLEX SF75eco offers the ideal combination of advanced thermal performance and stunning appearance. When stacked back the doors allow you to bring the outside in, creating completely unobstructed openings to connect your home and garden. When closed the advanced design and attention to detail help keep your home warm and the worst of the weather outside, out.
The SF75eco is manufactured with slender aluminium frames, featuring a patented 44mm thermal break, and is packed full of unique features not found on any other folding door on the market.
Like every SUNFLEX UK door, the SF75eco is handmade in a SUNFLEX factory, ensuring consistent manufacturing quality and genuine components throughout.