SUNFLEX UK is thrilled to announce that our industry-leading SF75eco bifold door has won the 'Best Glazed Door' category at the prestigious annual Build It awards. The awards have been a staple of the self-build industry for more than a decade and have grown to feature 25 categories across a wide range of sectors – from insulation and plumbing products to sustainable technology and stoves.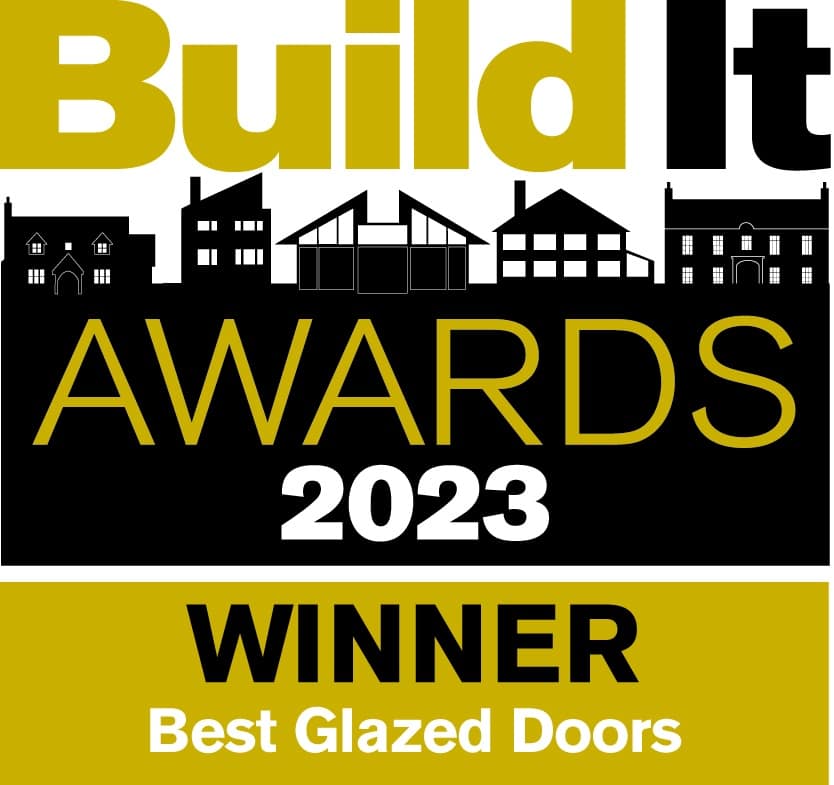 The award-recognition for the SF75eco follows on from the SF55 aluminium bifolds, which previously won the award in the same category, and comes at a time where the attention to energy efficiency and thermal performance has never been greater.
The SF75eco is the most advanced aluminium bifold door on the market, combining unbeaten thermal performance standards with advanced protection from wind and rain and the widest range of folding door configurations and design available.
Speaking of the award recognition Will Mitchell, SUNFLEX UK trade account manager said "We are delighted that the SF75eco has got the recognition it deserves. As other manufacturers scramble around to try and meet the greatly enhanced standards required by the latest set of Building Regulations, the SF75eco not only outperforms those standards – it has done so for years and is a tried and tested solution."
Such is the advanced nature of the SF75eco it will also likely outperform the minimum standards required even when further changes happen to Building Regulations as Government policy moves towards Future Homes and Buildings Standard in 2025.
---
For more information about the SUNFLEX range of aluminium bifold doors, including the SF75eco visit the aluminium bifold doors page here or download the brochure here. To find your nearest SUNFLEX UK distributor, use our postcode finder.
---
Mr Mitchell explained, saying "Whilst other bifold doors can accommodate a triple glazed unit, these are typically double glazed doors that have been modified to hold a slightly deeper sealed unit, whereas the SF75eco is specifically designed to accommodate an optimal triple glazed unit. In addition the frames of the doors feature a patented multi-chambered 44mm thermal break which, because of the systems' incredibly narrow 53mm frames, offer outstanding thermal performance"
Typically ultra-thermally efficient doors and windows have needed to feature much larger frames in order to meet the performance standards required, however the SF75eco manages to match performance with style – featuring the same slender appearance as the hugely popular SF55 doors. The doors are available in configurations from 2 to 22 panels and can even be designed to create completely open corners, curved sets or even Art Deco style heritage designs, with panels up to 1200mm wide and up to a massive 3500mm high.
"The SF75eco is really the future of aluminium bifold doors, there is no doubt that the current and future changes to Building Regulations will impact the design of homes but the SF75eco will continue to allow self-builders and home owners to bring the outside in during summer months, whilst keeping the weather outside and the warmth inside during the winter."
Back to Help & Advice