SUNFLEX UK ultra slim sliding doors in Chichester, Portsmouth & Southampton
Signature Home Improvements was founded in 2019, but the family run business' experience of supplying and installing high quality glazing systems along the South Coast goes back more than 15 years.
Based just off the A27 on the edge of Chichester their showroom offers you the chance to try our SUNFLEX UK aluminium door products and to experience the high quality service that they have very quickly built a reputation for.
Their friendly team will be on hand to provide expert advice and to help identify the most suitable products for your project.
For more information about fitting SUNFLEX UK doors in Arundel, Petersfield, Hindhead, Romsey and Hamble contact Signature Home Improvements today to discuss your project.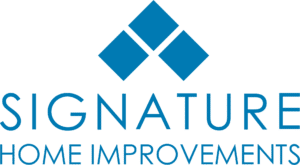 Get in touch with Signature Home Improvements
* The referral to a recognised SUNFLEX UK distributor is only by way of introduction and, whilst we do hope that you choose to use their services, you are under no obligation to do so.
Our distributors are experienced in fitting SUNFLEX UK door systems but they are an independent third party that operates completely separately from SUNFLEX UK and the terms and conditions of sale will be directly between you and this company. Your chosen distributor will provide you the guarantee and be responsible for any servicing work required. SUNFLEX UK therefore cannot be liable for any losses, costs, charges or expenses caused by any aspect of the contract.
Whichever company you decide to purchase from, SUNFLEX UK recommends that, for peace of mind, you choose deposit protection insurance and an insurance backed guarantee. By choosing these options you are protected, even if the worse happens. Your deposit would be secured and your guarantee still honoured. Please ask your SUNFLEX UK distributor about this.